Dr. Travis Elliott graduated in 2015 from New York University with a Doctorate of Dental Surgery. Dr. Elliott is a General Dentist and is excited to have joined Sandstone Dental. He is looking forward to meeting new patients and serving the communities of Calgary's NW.
Dr. Elliott offers all aspects of dental treatment and has a special interest in Dental Implants and Invisalign. He keeps current by attending advanced education programs on the latest innovations in dentistry. His goal for your dental visit is to provide a calm, friendly and educational atmosphere while providing excellent care and creating the beautiful smile you desire.
Dr. Elliott is trained to offer dental sedation options for patients who experience dental anxiety. His patients appreciate his gentle approach while helping them to get their needed treatment.
In their spare time, Travis and his wife enjoy playing golf, alpine skiing and camping throughout Alberta and British Columbia.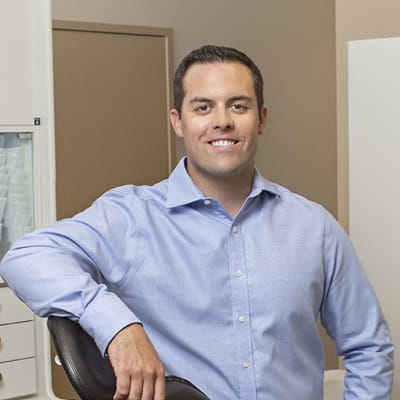 Our Address
66 Sandarac Dr NW #220
Calgary, AB T3K 4L2
Call us today!
403-275-3132
New Patients
For new patients looking to save time on their first visit, please print out, fill out and bring in the Patient Information and Health History Questionnaire. 

Patient Information and Health History